Early Years Foundation Stage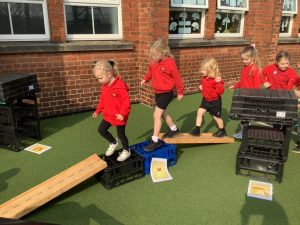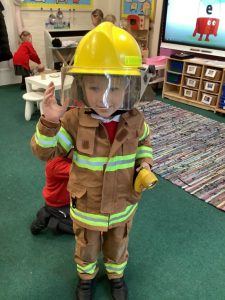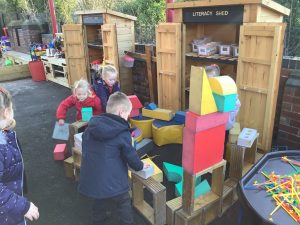 The Early Years Foundation Stage (EYFS) applies to children from birth to the end of Foundation Stage 2.
Children join our school for their second year of the Foundation Stage Profile known as FS2. Children do not have to be in school until the academic term that they are five years old, however most of our children start their school life with us in September to ensure they experience a full and broad Foundation Stage. In partnership with parents and carers we enable the children to begin the process of becoming active learners for life.
Children develop in individual ways and at varying rates. Every area of development – physical, cognitive, linguistic, spiritual, social and emotional – is equally important. We embrace the characteristics of effective learning – playing and exploring, active learning, being creative, and thinking critically. These underpin learning and development across all areas of the Early Years curriculum and enable all children to become effective and motivated learners. We value all areas of learning and development equally and understand that they are often linked.
What is taught in the EYFS?
The statutory framework for the Early Years Foundation Stage details the curriculum that is covered in the Early Years. It explains the characteristics of effective learning and how teachers should consider these when planning activities to deliver the curriculum. At the end of the Foundation Stage (end of Reception) we assess each child against the profile and assess whether they have achieved a Good Level of Development. We assess the children against 17 Early Learning Goals.
Development Matters is a non-statutory guide detailing how children develop and learn. It is designed to support Early Years Practitioners in providing quality education for each child. Development Matters provides a thorough explanation of a child's development from birth to five years. Our EYFS curriculum focuses on what children in Reception will be learning. We also cover objectives from the section for children aged three to four if needed.
Our Learning Environment
Our children have access to our outdoor area throughout the day. Both our indoor and outdoor learning spaces promote each of the seven areas of learning. The children access the continuous provision and the adult led activities that are planned. Our teachers work with the children to enhance learning through play, identifying next steps and moving the children on in their learning.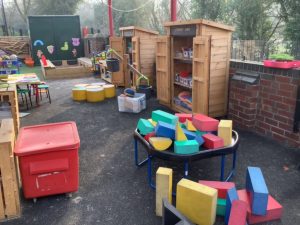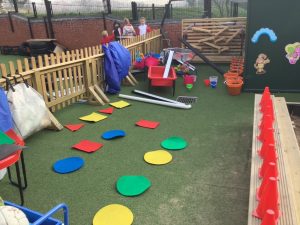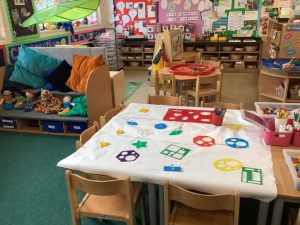 Areas of Learning in EYFS
There are seven areas of learning and development that are included in the EYFS. They are divided into the three prime areas and four specific areas. The prime areas are important for stimulating children's curiosity and enthusiasm for learning, forming relationships and for children to thrive. The prime areas are:
Communication and Language
Physical Development
Personal, Social and Emotional Development
The specific areas are:
Literacy
Mathematics
Understanding the world
Expressive arts and design
Each of these areas of learning are taught daily through carefully planned activities and experiences for our children both indoors and outdoors.