Phonics
Fun Phonics
Fireflies Phonics Bingo!
On a Thursday the Fireflies play Phonics bingo with the words they have learnt for the week. The children love playing and look forward to Thursday mornings!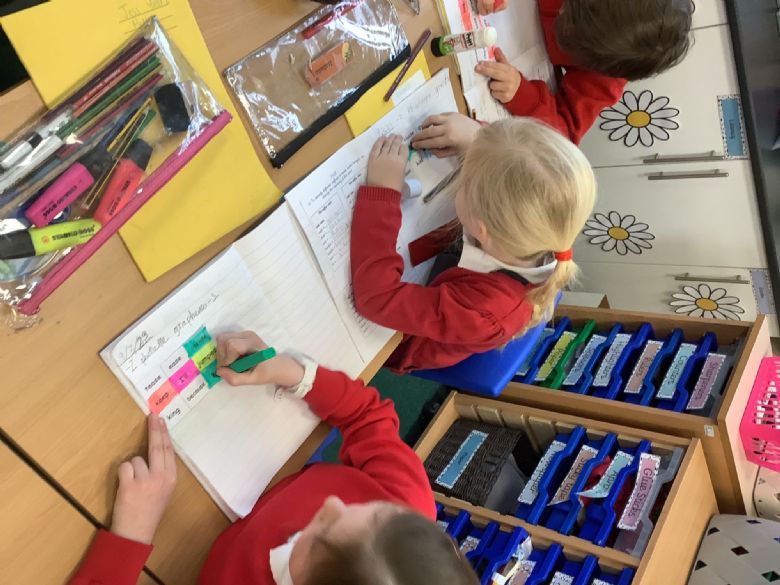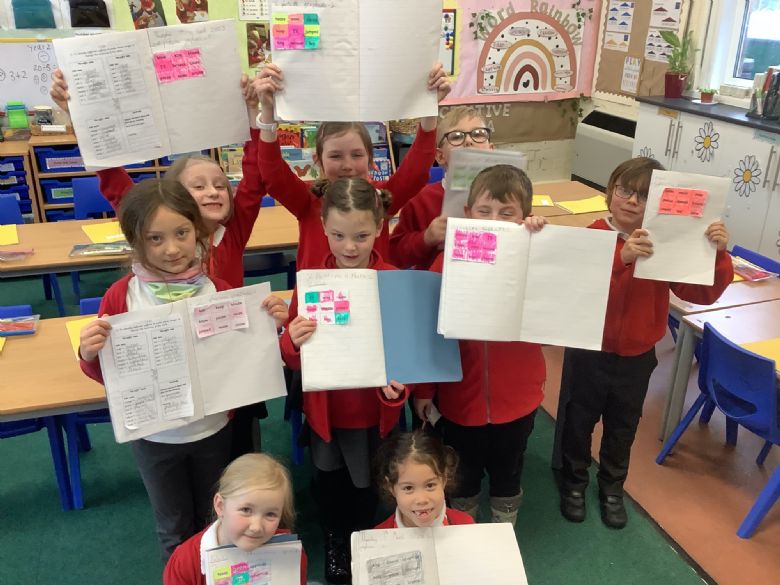 Our new Ducklings have enjoyed learning the phonemes s and a and recognising the graphemes that represent the phonemes. We have found lots of objects that begin with these sounds and played games to practise them. We have also started to learn how to write the graphemes!
Phonics at Street Lane
We have developed our own Systematic Synthetic Phonics Programme which we use to teach the children early reading skills. We begin in the Early Years teaching the first 18 single sounds and 5 strong sounds. This progresses to teach the remaining single sounds and we begin to introduce digraphs and vowel digraphs. We continue to teach phonics through key stage 1 and when appropriate, in lower key stage 2.
At Street Lane, we have an action for each pure sound and a mnemonic to aid the children with their letter formation. Examples of our mnemonics can be seen below: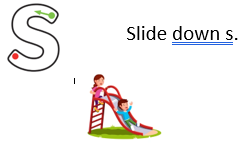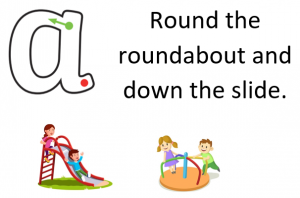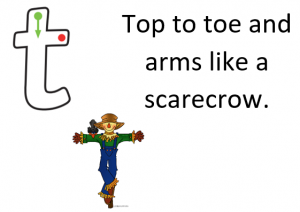 Click here to view our actions and mnemonics for each grapheme phoneme correspondence.
Once our children have learnt the first six sounds, they take home an independent reading pack with games to practise grapheme/phoneme recognition. This progresses to a Ready to Read pack when they are blending CVC words, and then onto books. The books that the children take home match their phonics phase taught in school.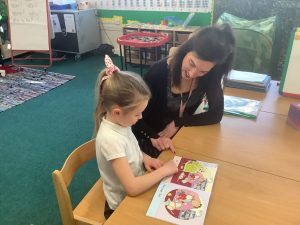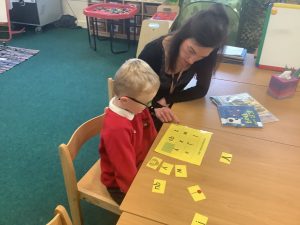 For further information on how we teach phonics at Street Lane Primary, please see the link below to view the presentation delivered to parents at the beginning of each academic year.