Reading

Shared Vison for Reading
At Street lane Primary School, it is our intent to provide our children with a high-quality education in English which enables them to successfully read and comprehend a wide range of texts. We want our pupils to develop a love of reading and to be able to understand more about the world in which they live through the knowledge they gain from texts.
Autumn Reading Challenge
Each term, we will be setting a new reading challenge for children to take part in. This term, each class has set their own reading challenge to work towards as a whole class. Each class has decided their own target for the number of times they aim to read at home. If they meet their target by the end of the term, each class have chosen their own 30 minute treat (e.g. time on the park) which they will have at the end of the term.
Useful Reading Websites
Recommended Reads
In order to help develop a love of reading, we would recommend using the 'BookTrust Bookfinder' search tool to find a range of quality texts that are age appropriate.
To view a variety of booklists with recommendations for a range of topics, we suggest visiting the 'booksfortopics' site by clicking here.
Reading Events
World Book Day 2023!
The Puffin class loved finding different places to read outside! They also loved buddying up with the older children to read!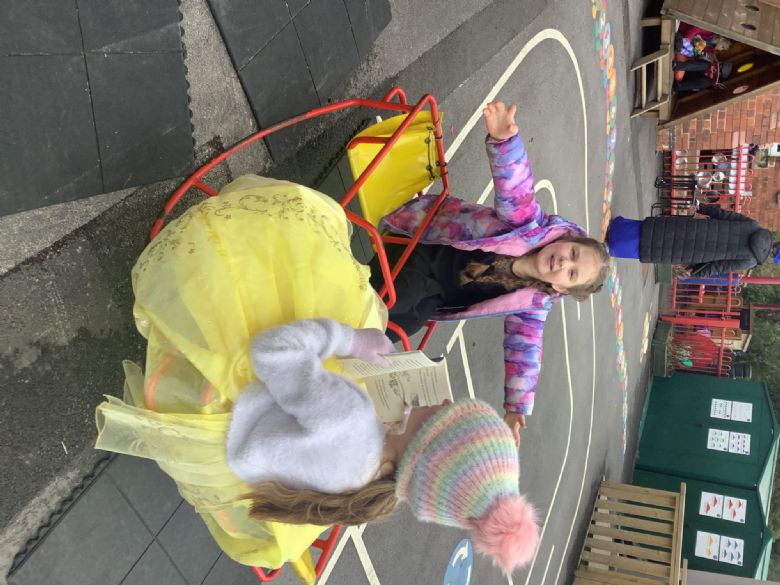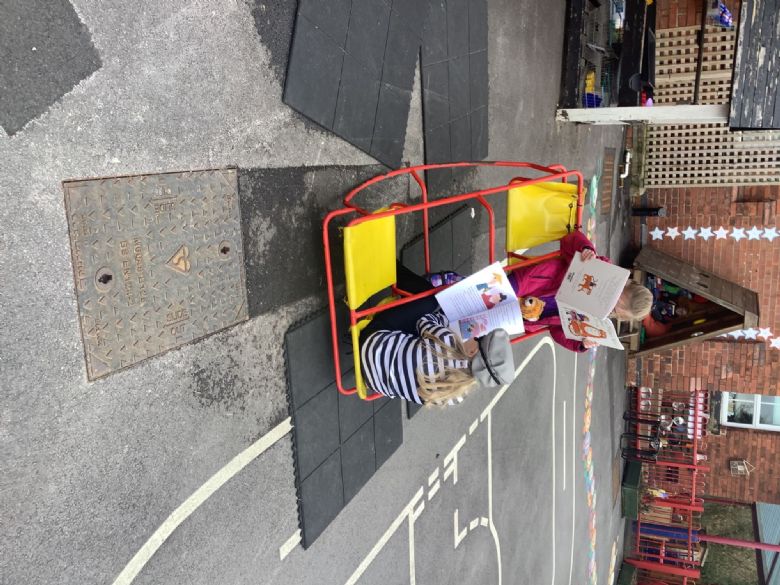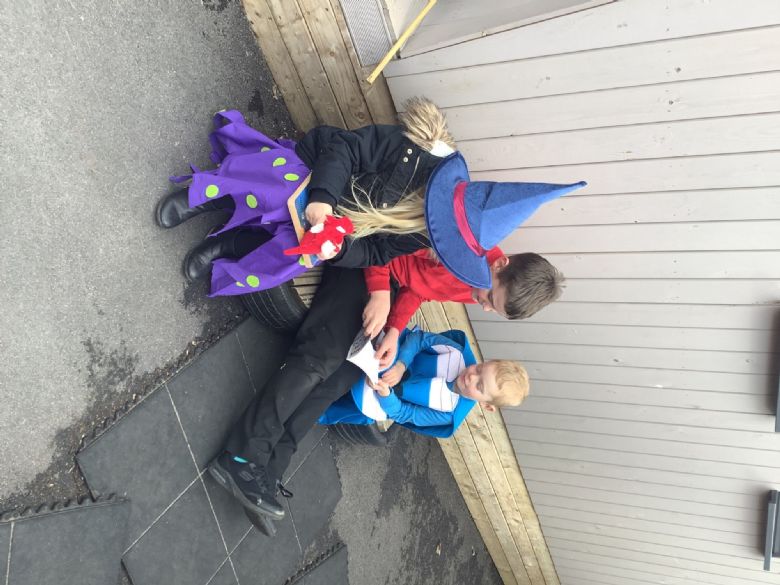 Roald Dahl Day 2022
To celebrate Roald Dahl Day, children brought their favourite Roald Dahl books to share in the library. We also begun to read 'Charlie and the Chocolate Factory' during assemblies as well as in the garden at lunch time.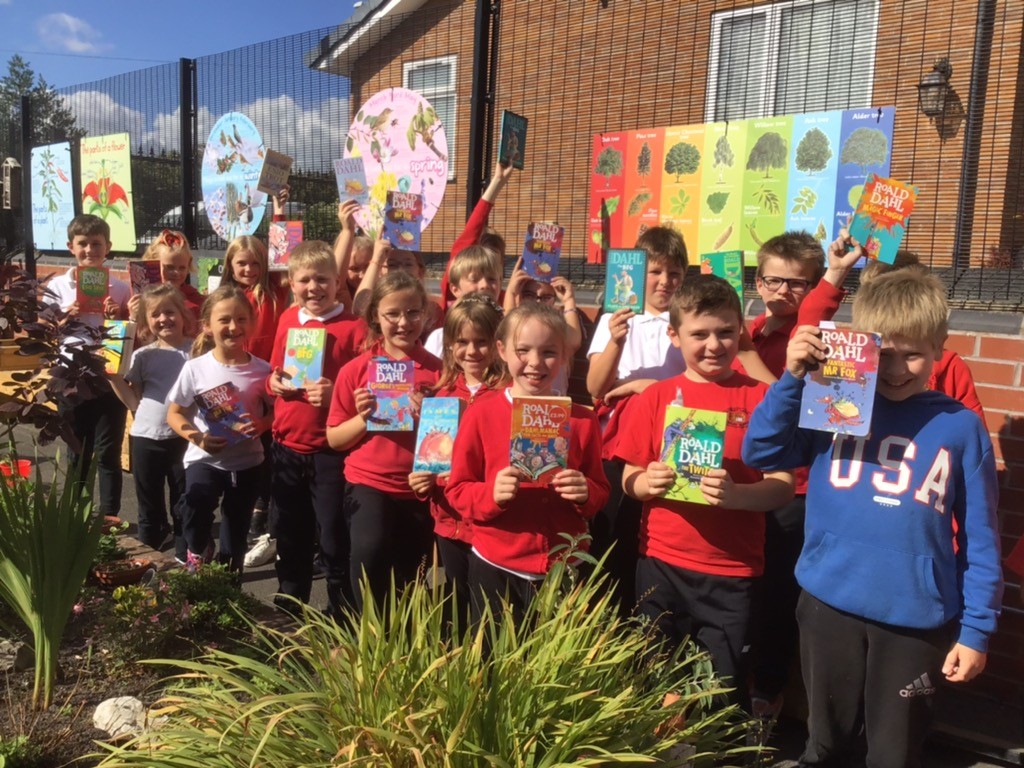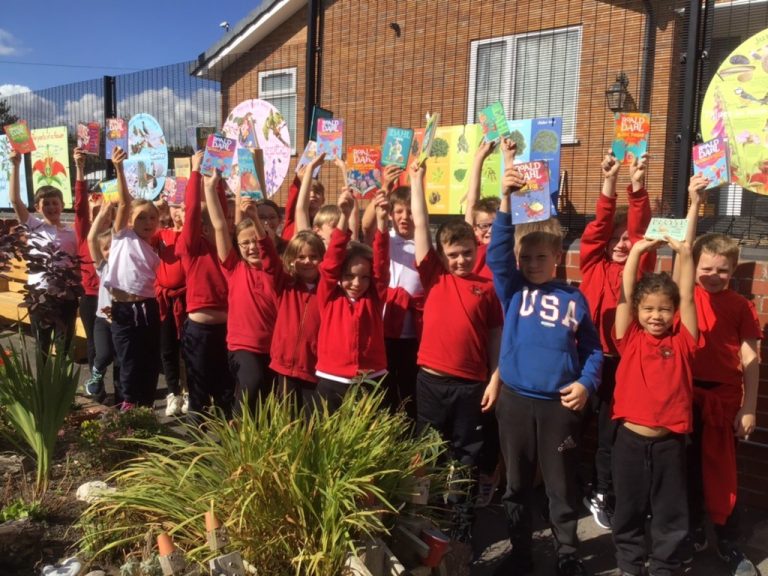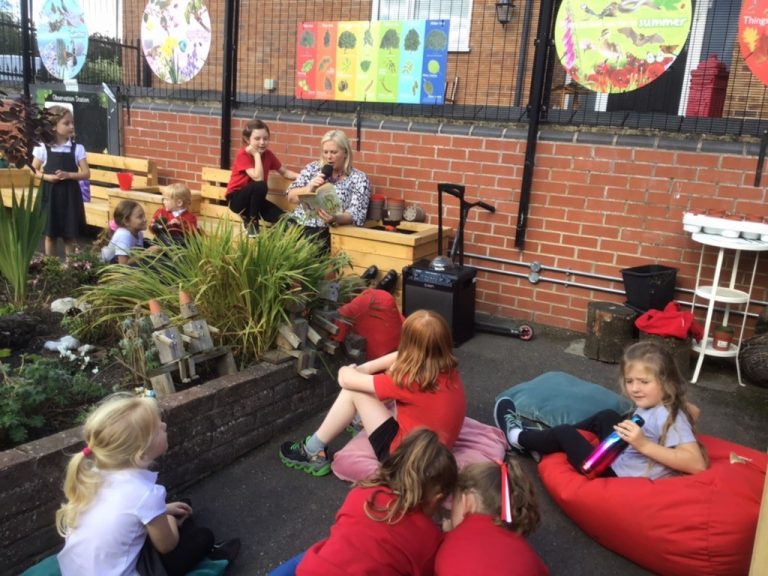 School Library
Our older children have begun leading library sessions at lunch times where children from any class can come and use the library to read their own book or listen to a story.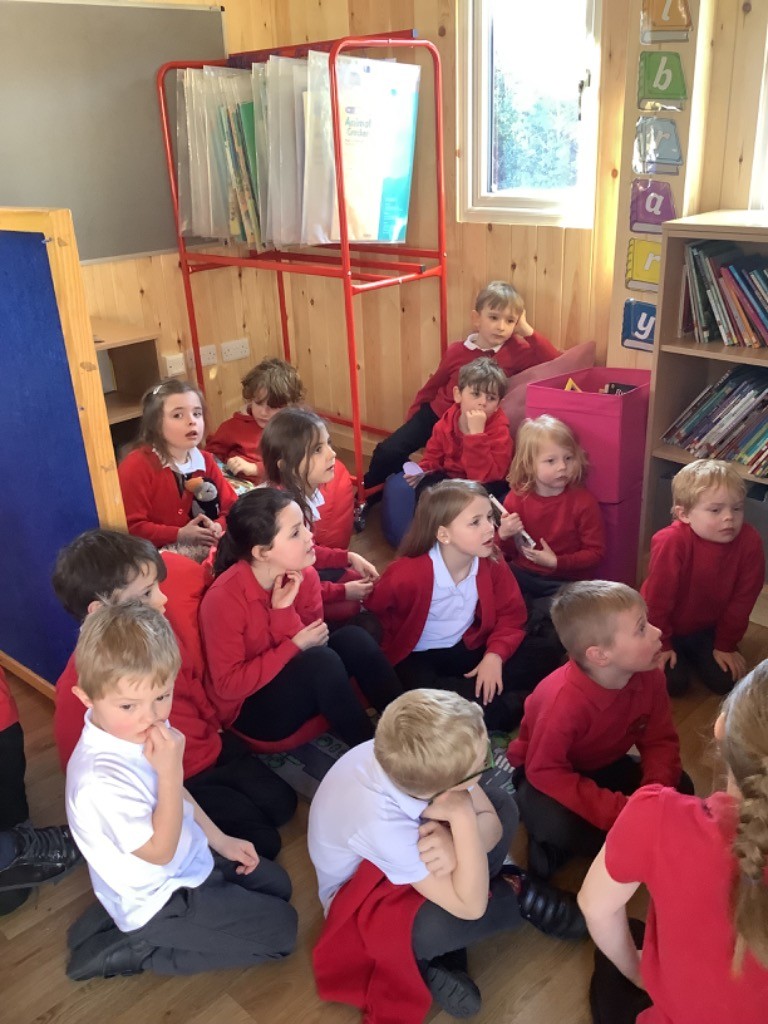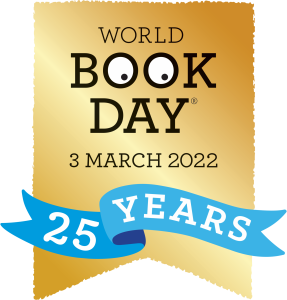 Featured Authors
For World Book Day this year, each class looked at an author appropriate for their year group. As well as learning about the author as well as reading extracts from some of their books. Ducklings and Parrots looked at Ranjit Singh, Puffins learnt about Joanna Nadin, Owl Class studied Laurence Anholt and Peacocks focused on Malorie Blackman.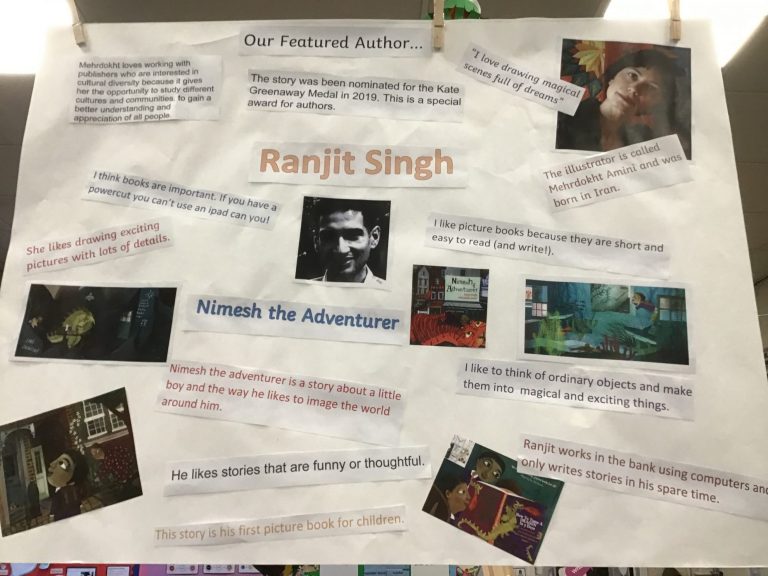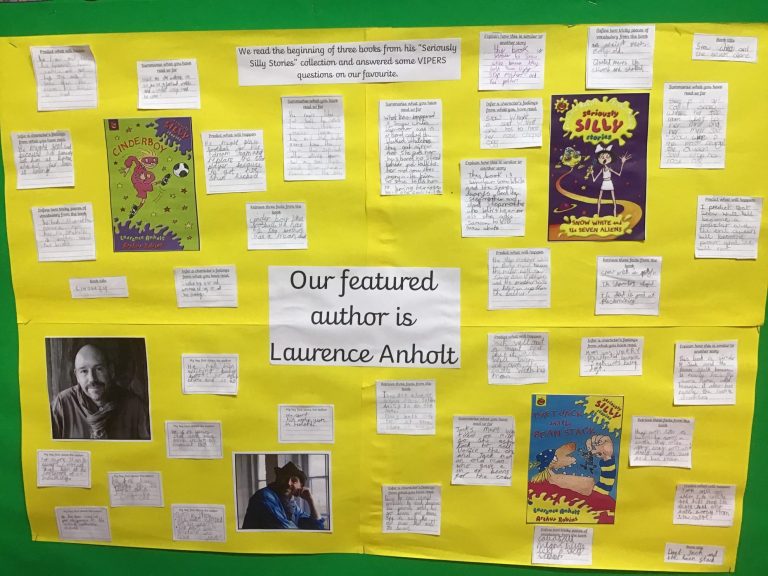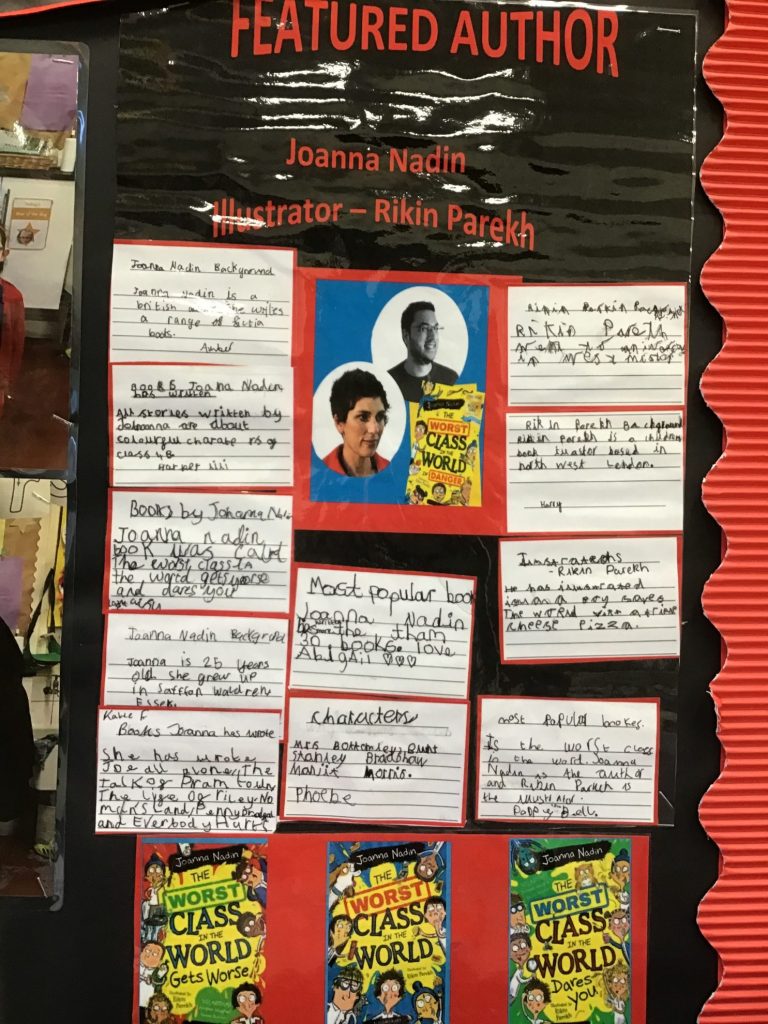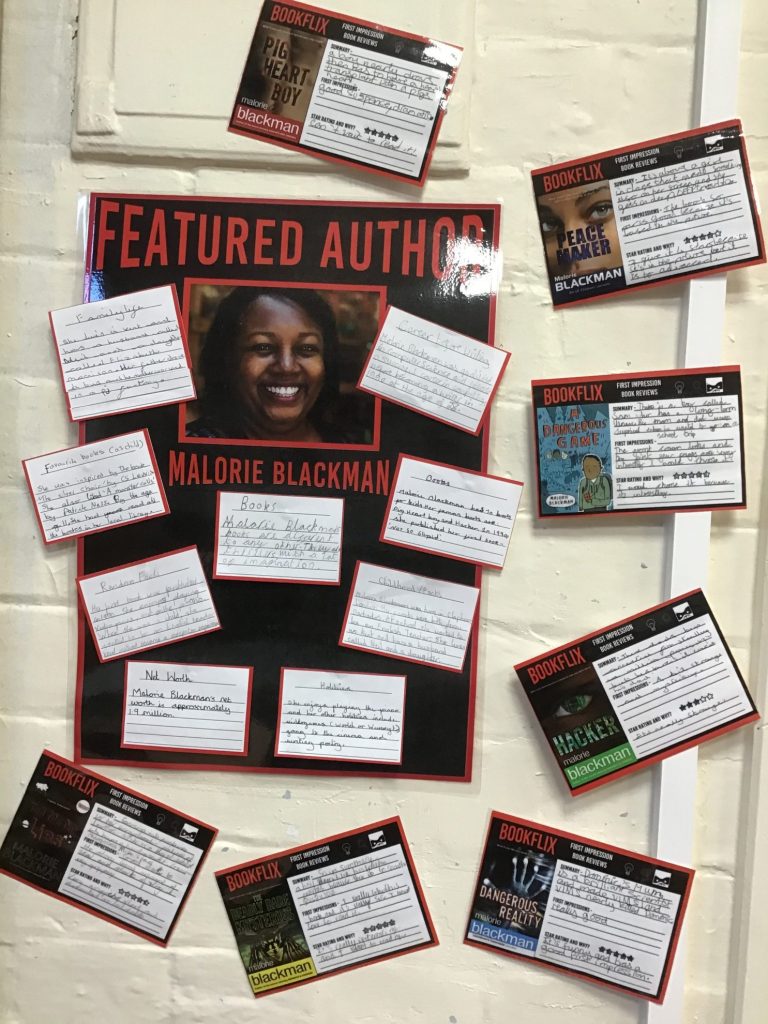 Buddy Reading
In the end of afternoon on World Book Day 2022, all the children buddied up with a child from another class to share and enjoy reading together.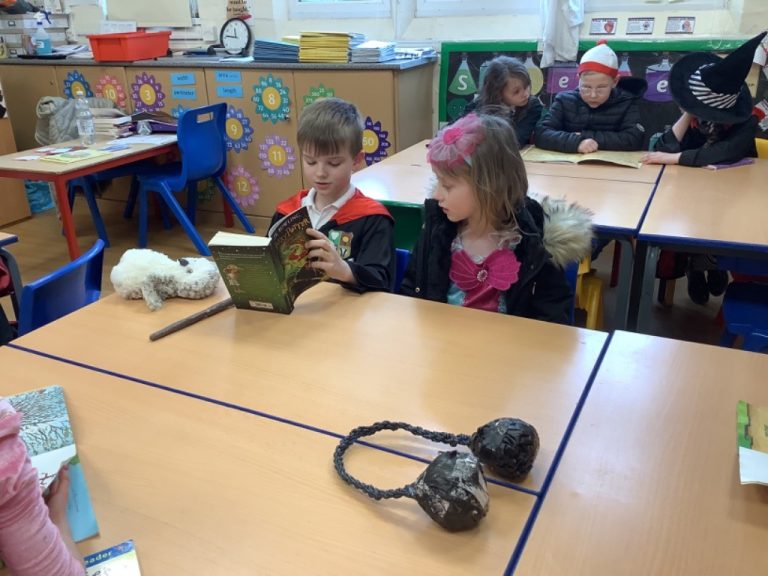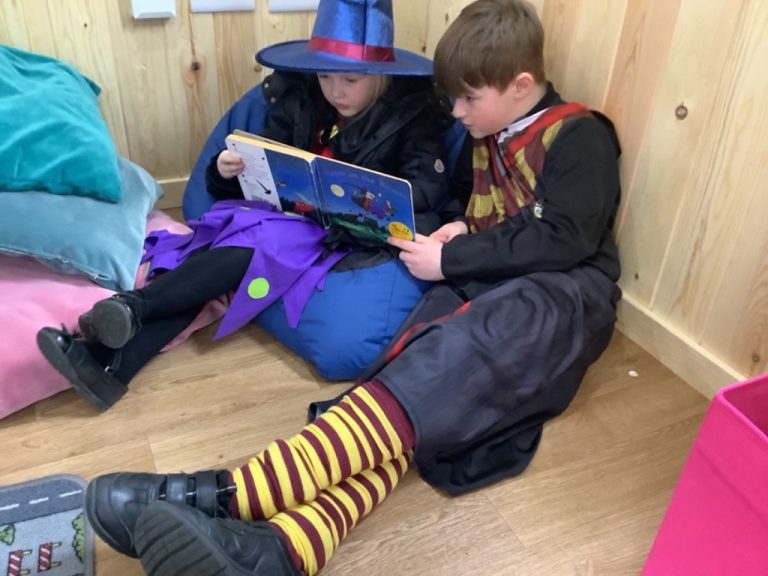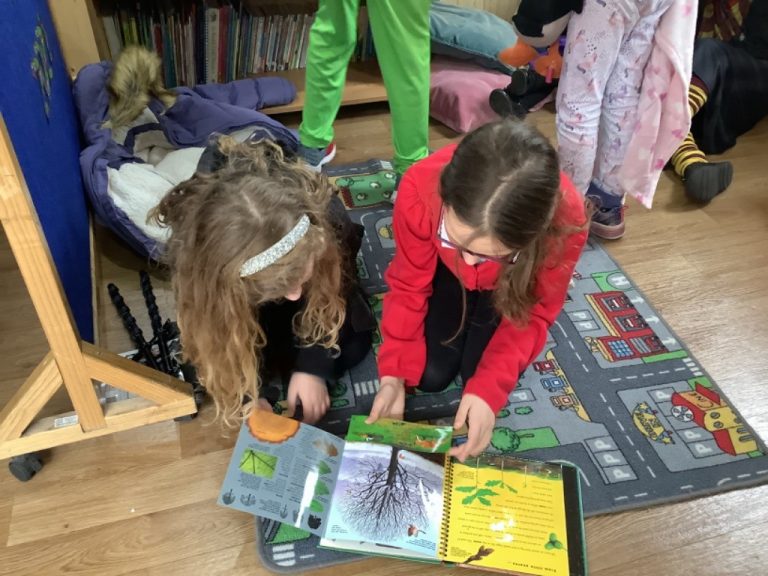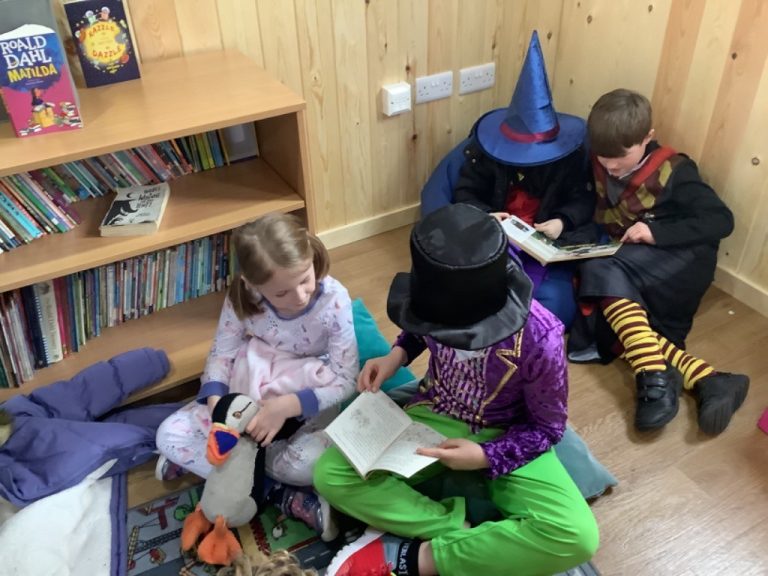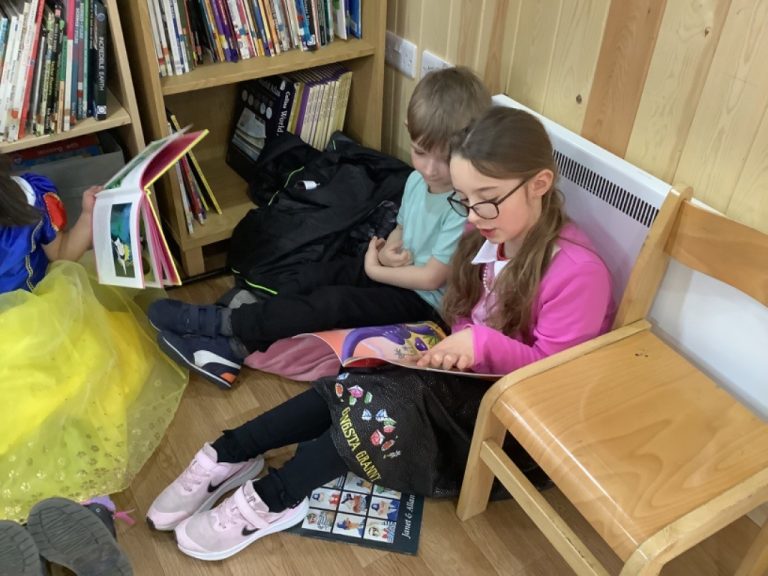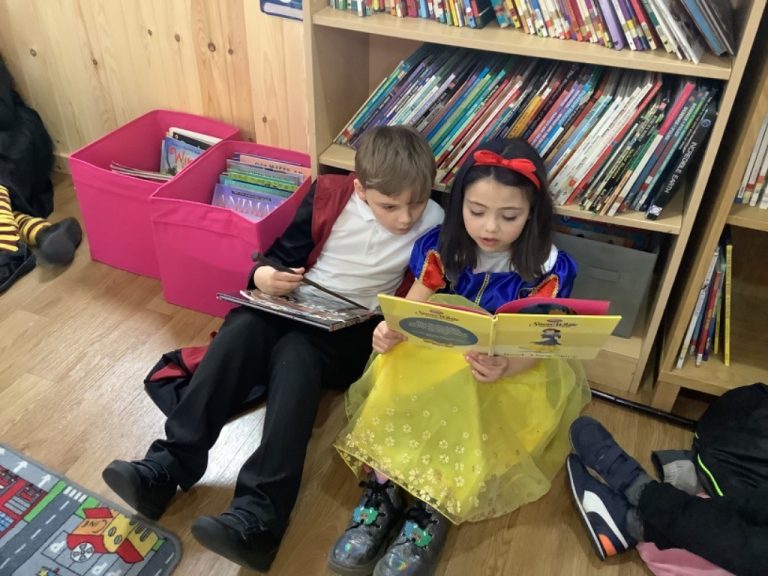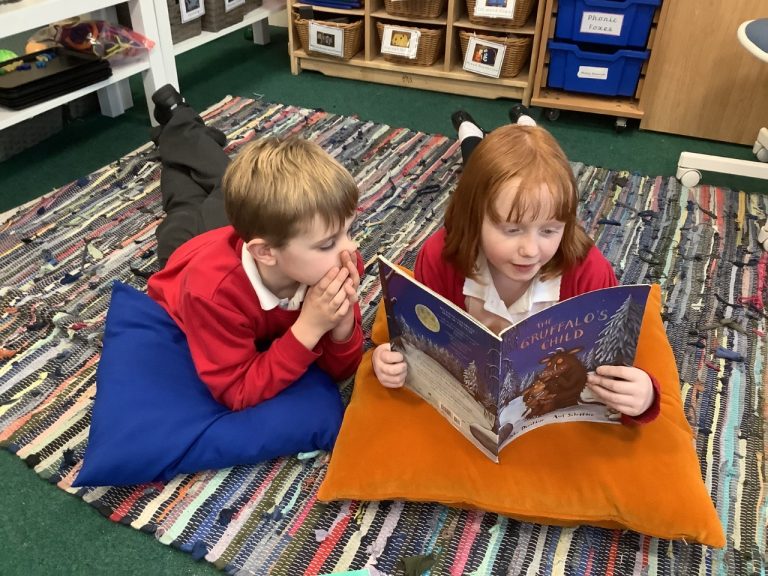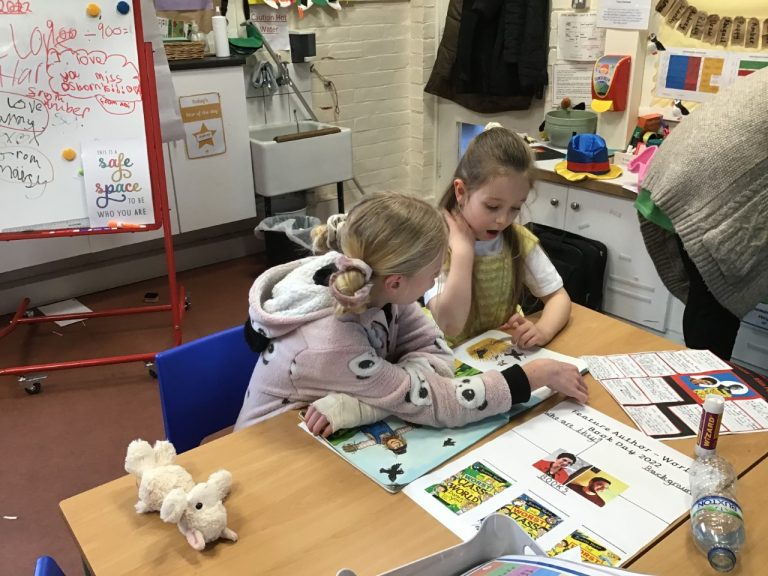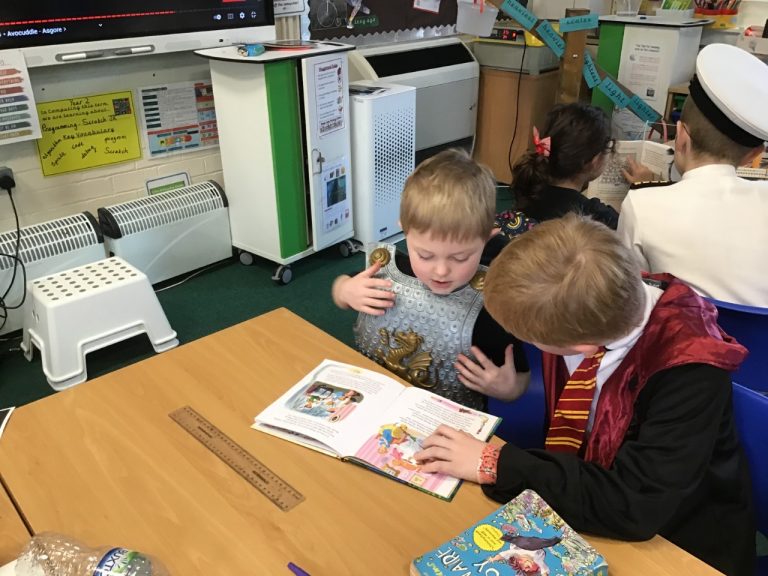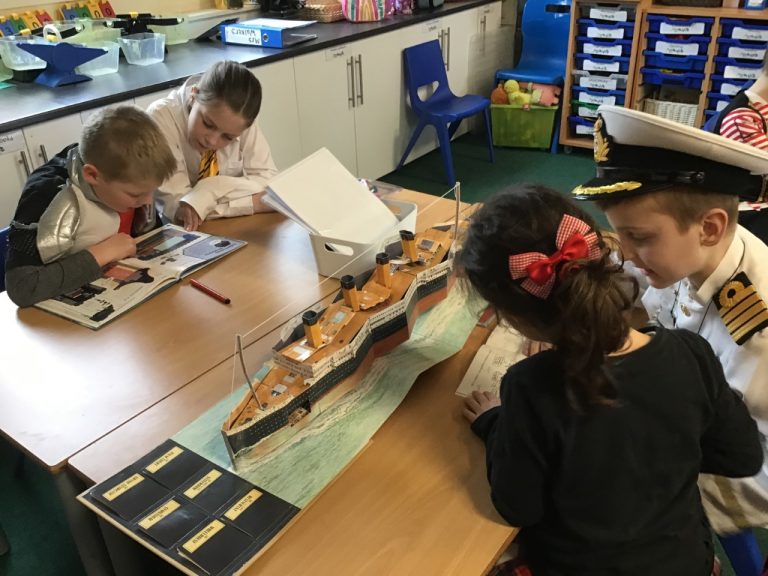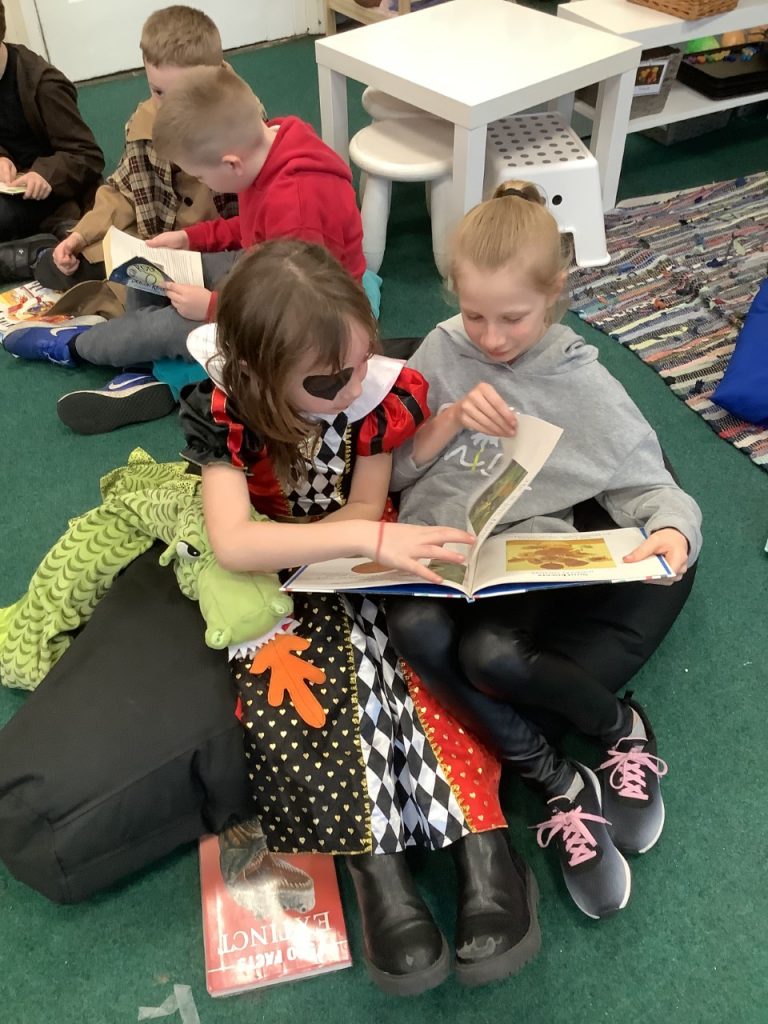 Listening to stories in EYFS and KS1
Today we listened to a story about an adventure in a hot air balloon. The story was on the radio so we couldn't see any pictures. We lay back and closed our eyes to help us create an image in our heads of what we were listening to. After the story we talked about the words we heard that described how the balloon moved and the things the passengers spotted during the journey. We all really enjoyed it and it was very relaxing!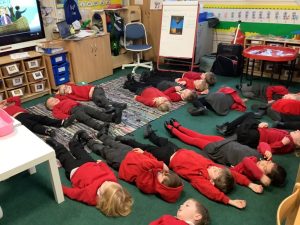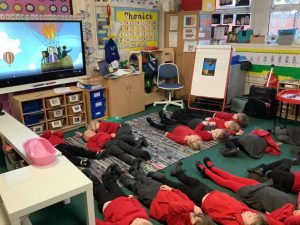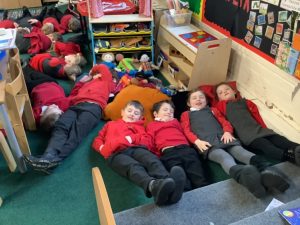 World Book Day 2021
Although we couldn't all be together for World Book Day this year, we have loved seeing what you all got up to! It was great to see children learning in school and remotely getting in to character to celebrate World Book Day.